At Sarita Travels, we are committed to making your road trips more enjoyable than ever while ensuring value for the money you spend in car hire. What's more, you can trust us for stress-free car rental bookings because we are available to take your calls 24X7.

Our car rental services are tailored to suit your individual needs. Whether booking a cab for business or vacation, Sarita Travels has a wide range of luxury, sports, and economy vehicles to meet every car rental need. Choose your pick from our fleet of Indica, Ertiga, Etios, Dzire, Innova, Punto, Figo, Enjoy and more.

Sarita Travels offers car rentals exclusively for airport and rail transfers in Mumbai Airport and Thane, Dadar, Borivali & Central Rail Way station. Our services include self-drive for monthly hire and chauffeur-drive cars.
Our Service:
On call – chauffeur-drive cars.
Monthly contract - chauffeur-drive cars.
Yearly contract - for Self drive option & chauffeur-drive cars.
Customers who are served since last 24 years:
Hindustan Constructions Company Limited.
Patel Engineering Limited.
Michigan Engineering Private Limited.
TCE Consulting Engineering Limited.
General Mill India Private Limited.
Black & Veatch Consulting Limited.
Asian Paint Limited.
Indira Gandhi National Open University.
ORIX Auto Infrastructure Service Limited.
Brennan IT.
Unity Infraprojects Limited
Tata Teleservices (MAH) Limited.
ESI Corporation Limited. (Government of India)
Bright Auto Plats Pvt Limited.
PRS Permacel Private Limited.
National Oilwell Varco India Private Limited.
The Commissioner of Service tax – 1, Mumbai. (Government of India)
Rajiv Gandhi Jeevandayee Arogya Yojana. (Government of Maharashtra)
Mr Sanjay Jaguste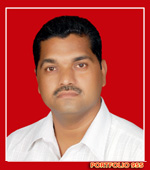 - We Sarita Travels solutions are in said business since March 1991. Our main business is annual Contract to some of the well-known organizations as well as government organizations .we also provide daily service to walk-in costumer at our office.

We are holding strong customer base, which is a result of our 25 years of services. We are eager to add new clients in our list. our top most priority to work endlessly towards relaxed vacation.
---